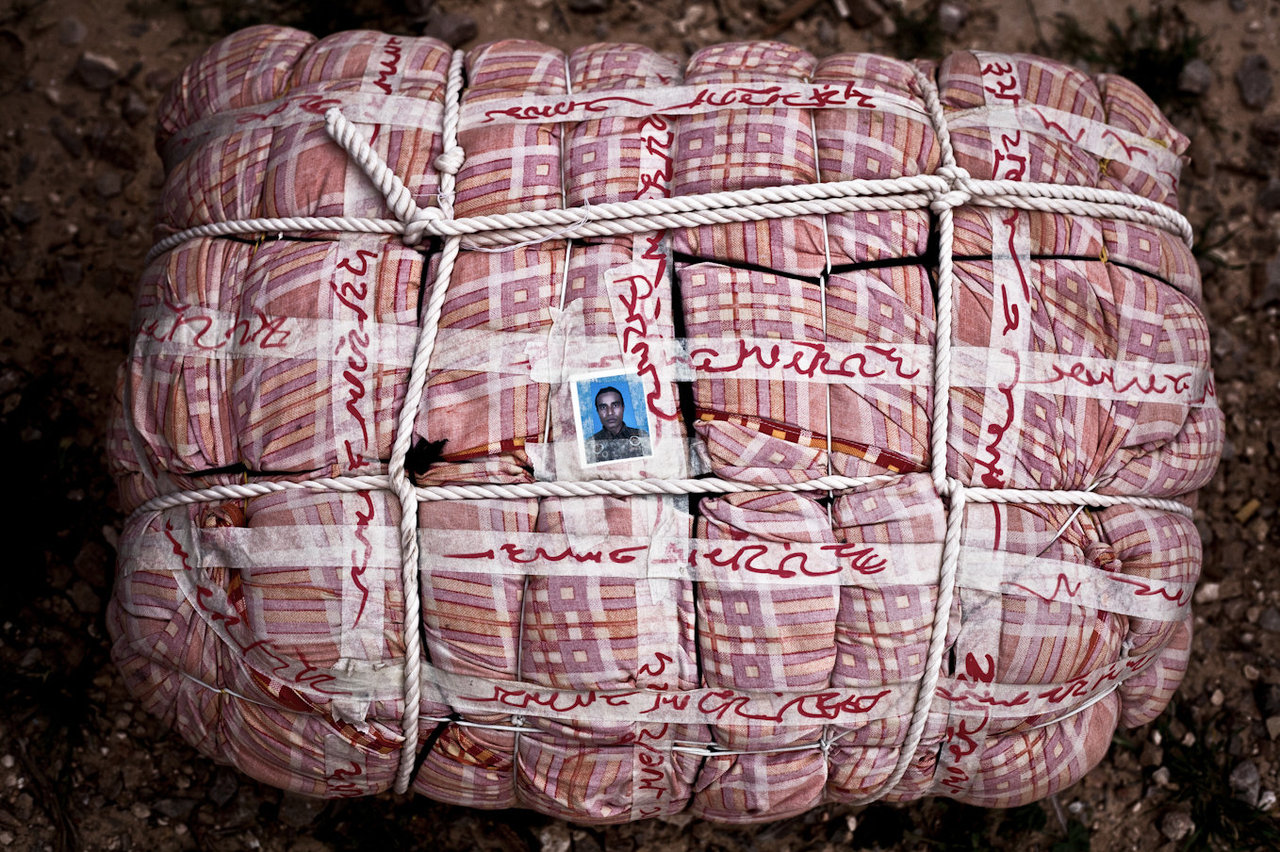 IN CASE OF LOSS
As many as 2.5 million migrants worked in Libya when violence erupted in the country. They came mostly from Africa and Asia for jobs in the oil and construction industries.
Their devastated lives and livelihoods have been a tragic and overlooked consequence of Libya's civil war. Many have sold their homes and mortgaged their own lives for the opportunity to provide for their families by earning income overseas.
During the first weeks of the crisis close to 300.000 workers flee for their lives to reach overcrowded and under-supplied refugee camps on the Tunisian or Egyptian border.
Among them 70,000 Bangladeshi, the largest foreign nationals group, managed to escape, traversing perilous desert routes rife with danger, harassment and threats, having been robbed by Libyan officials on their way out of the country.
A single lugguage each, with clothes and sometimes a blanket, is all they own as they cross the Libyan border into Tunisia.
They stuck on it their own ID picture, each one in his peculiar way, in order to recognize their own belongings among all the others.
This sign suddenly reveals a singularity and brings back the individual.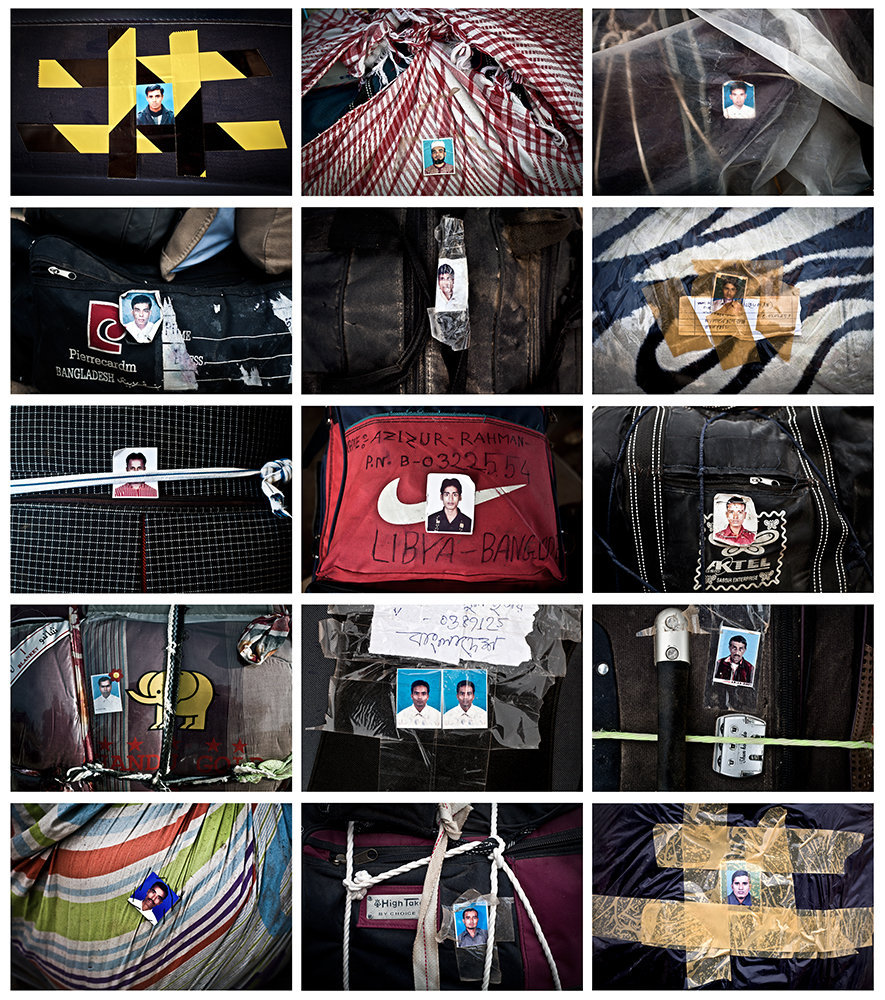 March-April 2011
Libya-Tunisia border and Chouca refugee camp, Tunisia.