Halloween
1. Find the sixteen words related to Halloween in the wordsearch below.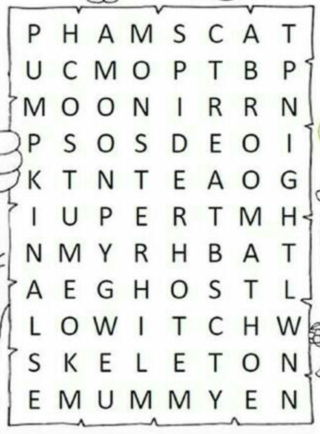 2. Realize a photographic series using at least three of the found words as subjects or main characters. The series must be a sequence of 5 to 10 frames that together bring an atmosphere or tell a story.
Give a title to your series and present it to the group.
3. Now circle the fourteen remaining letters of the wordsearch and find the secret message.